Kitchen
Bubble Up Dish Brush Set
Regular price

Sale price

$14.99
Sold Individually
Ingredients

Material: Bamboo, Ceramic, Recycled Plastic. Dishwasher Safe. 3.27" x 3.27" x 4.49" | 8.3cm x 8.3cm x 11.4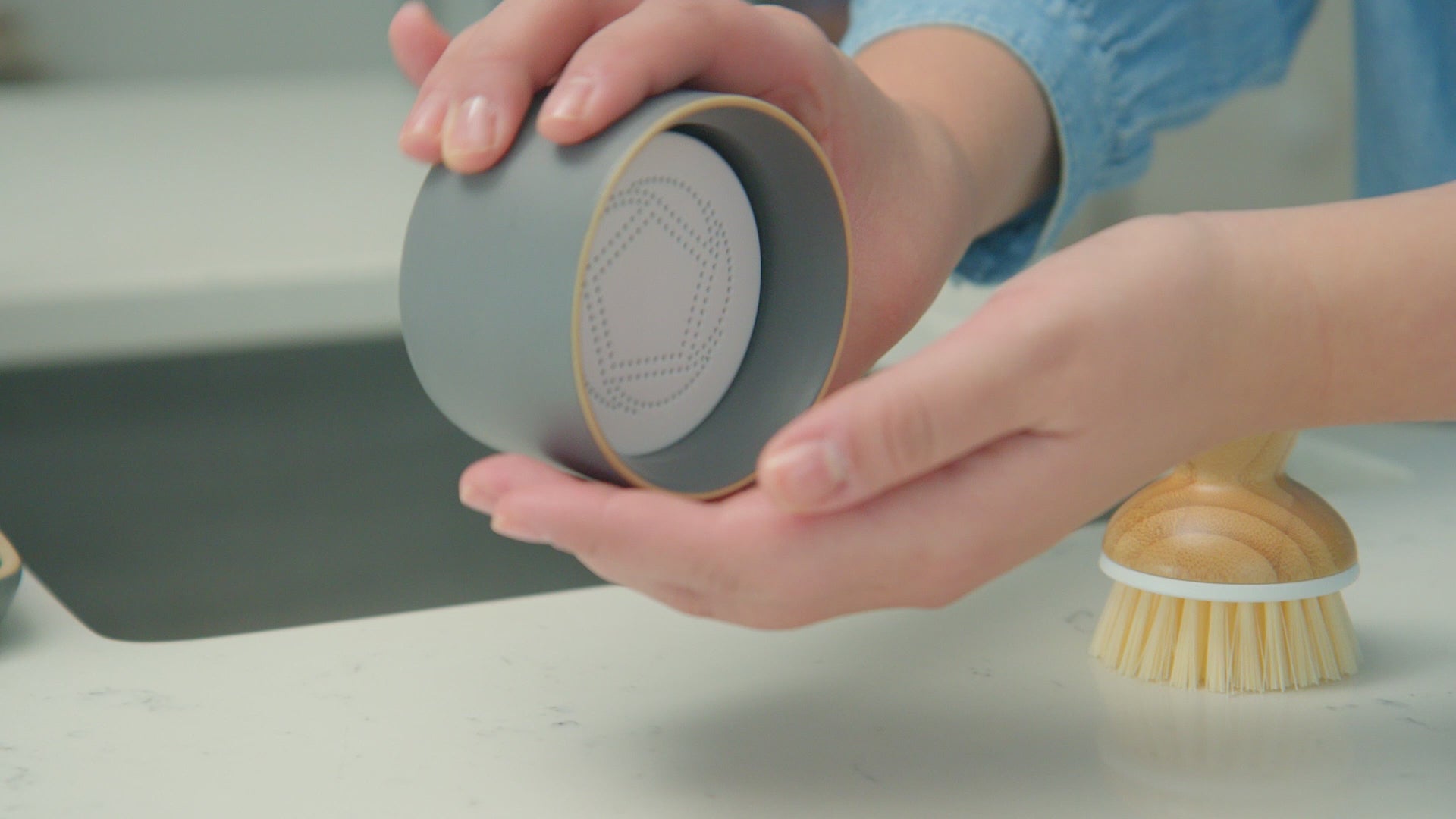 Product Details

Ah, the dreaded dishwashing chore! It's a necessary evil, but it doesn't have to be all doom and gloom. Introducing our sink-side workhorse, the dishwashing savior you never knew you needed! Don't let its small size fool you, this little guy packs a powerful punch that will make dish time a breeze (and maybe even a little enjoyable).

The ceramic base is the star of the show, springing into action to create rich, luxurious suds that will make your dishes sparkle. And when you're done, simply store it neatly on your counter to keep your space clutter-free and organized.


But wait, there's more! When you purchase our sink-side workhorse, you'll also receive a bubble up dish soap cup and a bamboo brush. The soap cup is the perfect size to hold your favorite dish soap, and the bamboo brush is gentle on your dishes but tough on grime and grease.

Crafted from a combination of bamboo, ceramic, and recycled plastic, this little helper is eco-friendly and sustainable. Not only will you be doing your dishes, but you'll also be doing your part for the planet! Plus, it's dishwasher safe, so you don't have to worry about scrubbing it by hand.

Available in two stylish colors, grey and white, our sink-side workhorse is a must-have for any kitchen. Say goodbye to the dread of dishwashing and hello to a cleaner, more eco-friendly way of life
Key Benefits

Convenience: Soap suds dishes allow you to easily dispense soap while washing dishes by simply pressing down on the dish to release a premeasured amount of soap.

Hygiene: Soap suds dishes help prevent the spread of bacteria and germs by allowing you to use a clean and fresh dose of soap each time you wash dishes.

Time-saving: Using a soap suds dish can save time by eliminating the need to measure out dish soap each time you wash dishes.

Space-saving: Soap suds dishes take up less space than traditional bottles of dish soap, making them a good choice for small kitchens.

Cost-effective: Soap suds dishes are generally more cost-effective than traditional bottles of dish soap, as they can be refilled with a bulk supply of dish soap, reducing the need to constantly purchase new bottles.

Durability: Ceramic is a strong and hard material, so a ceramic dish soap holder is likely to last a long time and not break or chip easily.

Easy to clean: Ceramic is smooth and nonporous, so it is easy to wipe clean and does not harbor bacteria or germs.

Attractive appearance: Ceramic dish soap holders come in a variety of colors and styles, so you can find one that matches your kitchen décor.

Non-slip: Many ceramic dish soap holders have a non-slip base, which helps prevent the holder from sliding around on the counter.
How to use

Description

- Add a small amount of your favorite dish soap to the ceramic base
-Ceramic base acts as soap dispenser
-Spring-loaded to create extra suds
-Comes with a replaceable bamboo dish brush