Personal Care
Shampoo Bar Dish with Lid
Regular price

Sale price

$10.00
Sold Individually
Ingredients

Made of bamboo, naturally antibacterial - Biodegradable and compostable - Comes with a lid, it can be used with or without it - Coated with non-toxic lacquer to keep moisture out of bamboo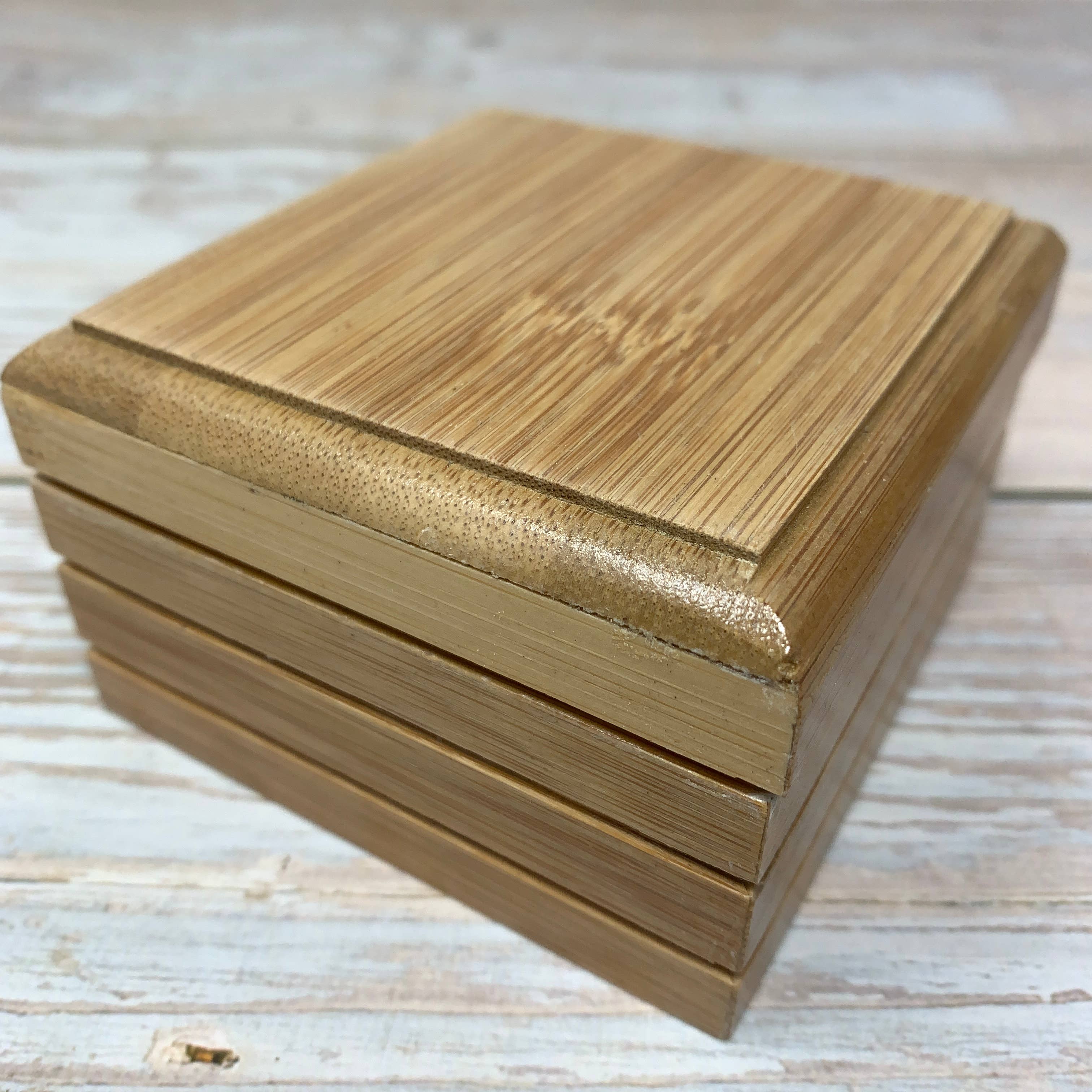 Product Details

Keep your shampoo and soap bars dry and lasting longer with our eco-friendly bamboo soap dish with lid. Made of high-quality natural bamboo materials with a smooth and sleek surface, this dish is naturally antibacterial and biodegradable. Coated with non-toxic lacquer to keep moisture out, it is the perfect spot for storing your shampoo and soap bars. The dish can be used with or without the lid, and is compact enough to be kept in the shower or by the bathroom sink. With proper care, this dish will last a long time and help to extend the life of your shampoo and soap bars. To care for the dish, simply allow it to dry and avoid leaving it soaked in a puddle of water. Dimensions: Width: 8.5cm, Length: 8.5cm, Height: 5.5cm
Key Benefits

Eco-friendly: Made from natural bamboo materials, the dish is biodegradable and sustainable.

Antibacterial: Bamboo is naturally antibacterial, helping to keep your soap and shampoo clean and hygienic.

Moisture-resistant: The dish is coated with non-toxic lacquer to help keep moisture out, which helps to prevent your soap and shampoo from getting soft or mushy.

Compact and convenient: The dish is small and compact, making it easy to store in the shower or by the bathroom sink.

Long-lasting: With proper care, the dish can last for a long time, helping to extend the life of your soap and shampoo bars.
How to use

Place your shampoo or soap bar in the dish.
If you want to use the lid, put it on top of the dish. This will help keep moisture out and prevent the bar from becoming soft or mushy.
Place the dish in a convenient location in your bathroom, such as on the counter by the sink or in the shower.
To care for the dish, simply allow it to dry after use and avoid leaving it soaked in a puddle of water.
By using the dish with the lid and allowing it to dry after use, you can help extend the life of your shampoo and soap bars and keep them dry and lasting longer.